From June 7th to 9th, GaoKao (The China National Unified Examination for Admissions to General Universities and Colleges), an exam engaging more than ten million students is held annually in China. It is a main way for Chinese students to obtain higher education resources through personal efforts. In this case, education has always been the focus of people around the world. It is the foundation of youth development, which shapes a city's and a country's future.
In today's world, educational innovation plays an important role in training up talents and promoting urban sustainable development. This article will present four initiatives of educational innovations -- how cities create educational opportunities, improve their governance capabilities in education, and enhance sustainability in youth training.
Valenzuela, Philippines
Education 360-Degrees Investment Program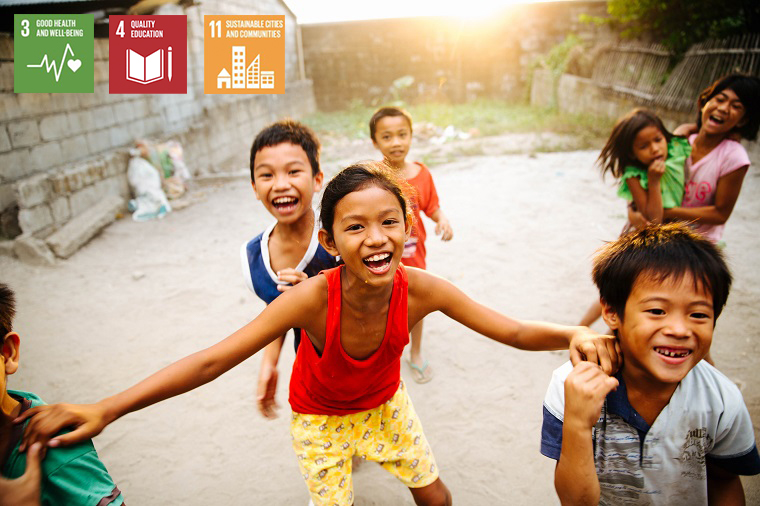 Valenzuela's Education 360-Degrees Investment Program is a systematic, holistic and comprehensive set of seven projects: Nanay-Teacher Program, Summer Reading Camp, K to 6 (kindergarten to grade 6) in-school Feeding Program, performance incentive program, curriculum design, educational necessities supply and infrastructure construction. The program aims to improve the local education system so that education can benefit every child in Valenzuela.
The Valenzuela city government uses a bottom-up approach to enable residents to have a stake in the program. School summits and workshops are held regularly, offering opportunities for city officials, teachers and parents to discuss the situations of students: how many are dropping out, how many are performing well, and why some are under-performing. Then, the summits and workshops turn into listening sessions, where local leaders, parents and teachers share their expectations of students and the difficulties that they face. At the end, the city government will take all these factors into account while designing the program, ensuring that it is collaboratively undertaken by residents.
Learn More: http://www.guangzhouaward.org/a/762.html?lang=en
Antioquia, Colombia
Educational Parks for Youth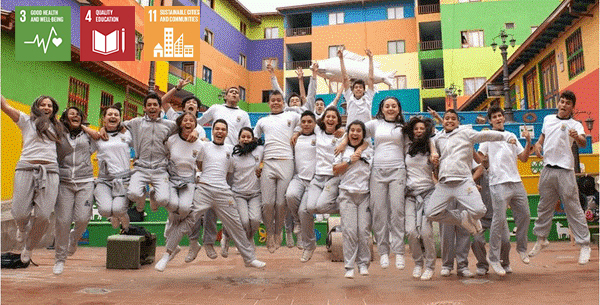 Antioquia has set up an education system of 80 innovative educational parks, which are designed to complement educational and cultural programs on a regional scale and enhance young peoples' knowledge of science and technology, innovation ability as well as their art and culture skills.
The educational parks do not replace formal educational institutions, but only implement public and private, formal and informal educational programs to promote innovative development of educational system. Each park, covering an area of 500-600 square meters, is designed by a famous domestic architect. These parks not only highlight their local characteristics, but also present a variety of patterns. Each educational park will be evaluated to compare their architectural styles so that the features of each can be strengthened.
The educational parks promote science, technology, research, innovation, connectivity, and entrepreneurship, as well as develop cultural and artistic practices. Offering multiple opportunities and enriching teenager's school life, the educational parks are conceived a model of developing capacities and creating opportunities through education.
Learn More: http://www.guangzhouaward.org/a/972.html?lang=en
Barcelona, Spain
The Barcelona Schools Agenda 21 Program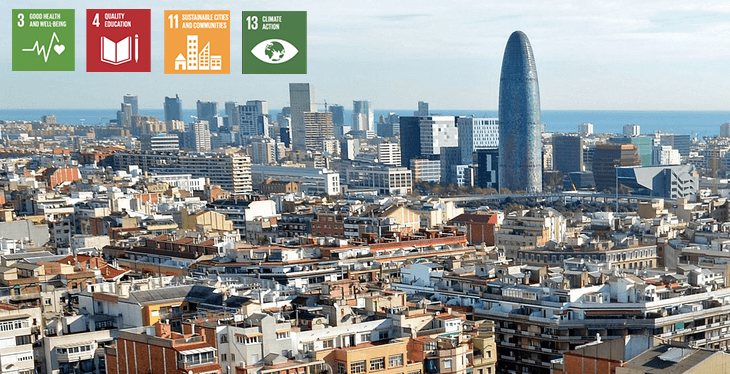 The Barcelona Schools Agenda 21 Program was promoted in 2001 by the Barcelona City Council in collaboration with the AGBAR Foundation and the Barcelona Municipal Institute for Education. It aims at integrating the principles of sustainability in schools' educational programs, and stimulates a participatory learning-process, developing skills and knowledge amongst pupils.
The project covers the entire school community. Each school is invited to design, implement, and evaluate projects on environmental education according to individual needs and conditions. The program builds a link between educational institutions. Participants benefit through different measures of the program: the teaching staff is supported throughout the school year with information and consultancy in various forms; a network of school centres share best practice examples and experiences.
The program improves the sustainable development of local education. It can be applied in any city concerned with environmental issues. Up to now, hundreds of diversified environmental projects are implemented in Barcelona each year. The number of committed schools and organizations is rapidly increasing.
Learn More: https://use.metropolis.org/case-studies/spain-barcelona-educating-sustainable-development
Berlin, Germany
Adapting and Installing an International Vocational Training for Renewable Energies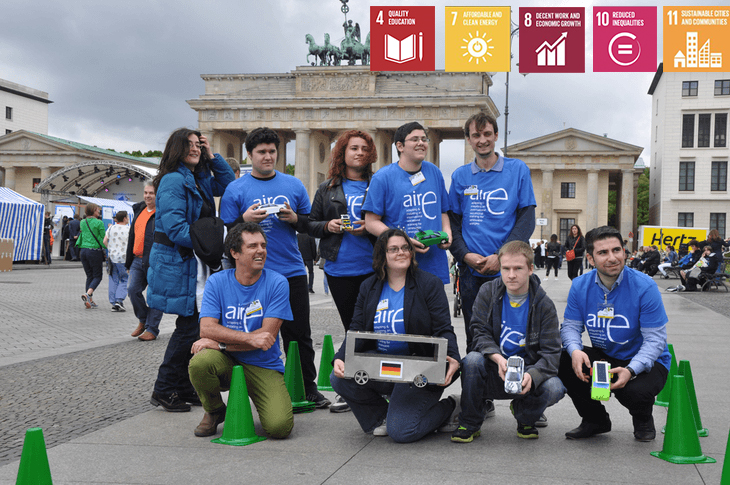 Berlin has developed a program to encourage young people who are disengaging from the formal education system to enter vocational training in green and sustainable technologies. An innovative and fun approach is taken to train and inspire the students to develop a range of technical skills in practice.
The Adapting and Installing Vocational Training for Renewal Energy (AIRE) network provides an opportunity to 15-year-old secondary school students in deprived city districts to build a small remote controlled solar model car. Finished models are showcased at local and international parades where the students deliver presentations on how the models were created.
To date six schools in Berlin have participated in the AIRE project and it has helped reintegrate young people into society and the education system. The project enhances the students' awareness of environmental issues and of the vocational training and job opportunities available in the growing field of renewable energies. Some early beneficiaries have already graduated with a Master of Science degree and now work in positions of responsibility at solar or wind energy companies.
Learn More: https://use.metropolis.org/case-studies/solar-technologies-for-reengaging-disadvantaged-young-people