April 22 marks the 53rd Earth Day. Its theme is Invest in Our Planet. Nowadays, the green development focusing on the ecological benefits is a new trend, leading cities to invest efforts in relevant aspects, such as green industry and low-carbon lifestyle. Today's In Focus will show you four initiatives of green development, introducing how cities integrate environmental protection into urban development.
Breda, Netherlands
Green Quays--Urban River Regeneration through Nature Inclusive Quays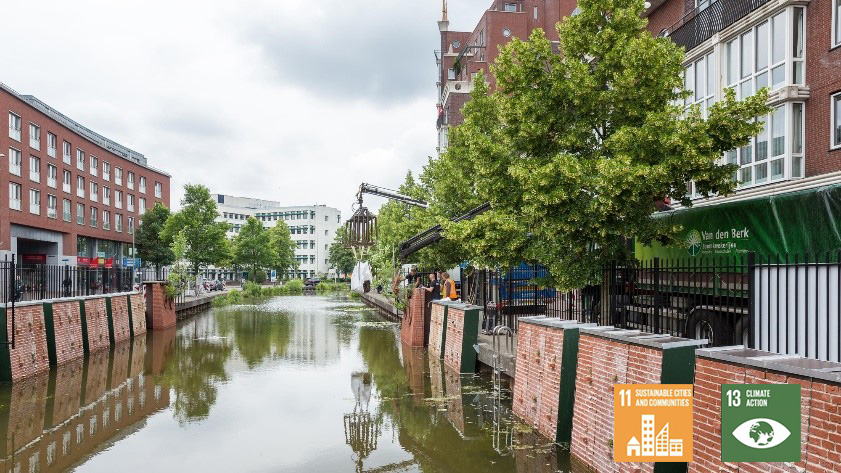 Breda, a municipality in the Netherlands, introduces an initiative "Green Quays" to address its current environmental issues, such as unsustainable urbanization, degradation of urban ecosystems, and lack of resilience to climate change. In response to these challenges, Breda is planning inclusive quays linked to public green spaces as part of a bigger scheme targeting the construction of an urban green space network, in order to achieve urbanization in a sustainable way.
This initiative adopts new planning approaches and innovative technology, which secure firm theoretic and technical support for its implementation. This initiative also uses an intensive participatory co-design approach, targeting the engagement of academic partners from different disciplines, external stakeholders and citizens. Green Quays has built policy support for local, regional, and national authorities in the restoration of rivers and urban innovative governance.
Learn More: http://www.guangzhouaward.org/a/1325.html?lang=en
Changwon, Republic of Korea
The New Hydrogen-Centered Green City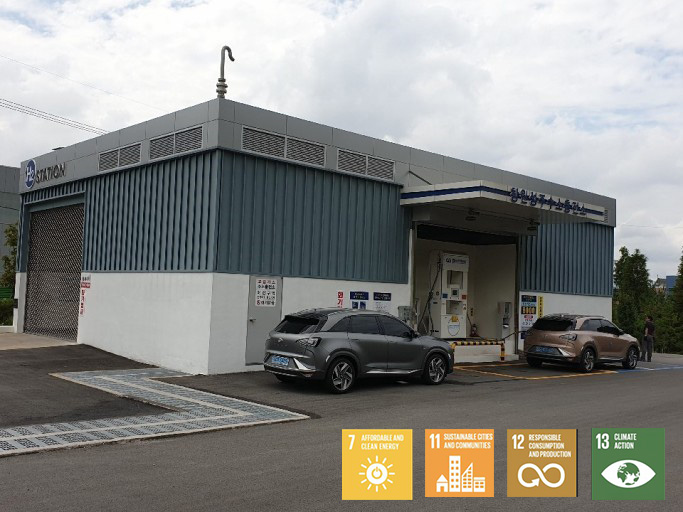 Changwon is a national machinery industry hub and industrial complex in South Korea. However, its economic growth is based on the consumption of fossil fuels. Due to the global economic recession, Changwon's major industries have stagnated, so the city has decided to pursue a green and clean transition, using hydrogen as its main energy source, in the hope of improving people's living standards.
The city developed a big-picture vision entitled "The New Hydrogen-Centered City of Changwon 2040": supplying ten hydrogen stations, 4,900 fuel cell electric vehicles (FCEVs), and 100 hydrogen-fuelled buses by 2022. Up to now, the city has engaged Changwon National University in setting up the country's first graduate school specializing in hydrogen energy and is working on hosting a hydrogen research institute. It has also announced plans to incubate hydrogen companies. The initiative has already produced some tangible results. From 2016 to 2020, the annual average ultra-fine particle density fell from 26μg/m3 to 16μg/m3, the equivalent of planting 260,000 trees.
Learn More: http://www.guangzhouaward.org/a/1465.html?lang=en
Aswan, Egypt
City of Development, Creativity, and Renewable Energy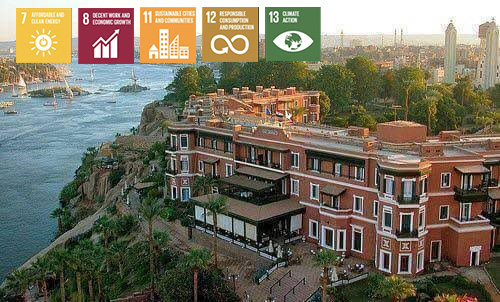 Aswan, with a population of over 300,000, is the capital of Aswan Governorate and the country's southern gate to the rest of Africa. However, its reliance on petroleum-based electricity has led to a large amount of water waste and a heavy carbon footprint. Moreover, the supply of petroleum is inefficient. Under these circumstances, the city's environment has deteriorated, which brings a decrease in the number of tourists. In response, the city has started a Benban Solar Project.
So far, Aswan has built a solar energy school and eco-friendly homes for citizens to serve the environment, as well as tourist villages. In combination with cultural festivals held every year, the city aims to boost back its creative and travel sectors. In conclusion, the city has integrated the solar project well into its vision for a creative, green, and sustainable city.
Learn More: http://www.guangzhouaward.org/a/1456.html?lang=en
Santa Fe, Argentina
Western Urban Natural Reserve: Embracing the Hydro-Climatic Risks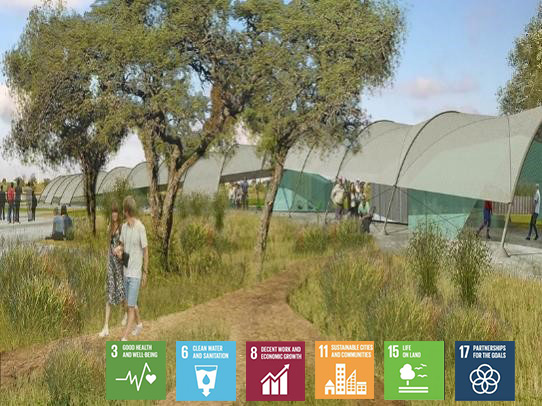 Faced with the cycles of periodic floods and rains, residents of Santa Fe, Argentina are vulnerable to the threat of natural disasters. The city thus set up an initiative called The Western Urban Natural Reserve (WUNR) to reduce the risk of natural disasters. The initiative aims to transform 142 hectares of reservoirs into a protected natural area. In this way, the reservoirs can be incorporated into the system of Green Public Spaces. Meanwhile, the city offers labor training for the informal waste collectors to help them build community orchards and plants nursery.
This project combines different dimensions such as education, poverty reduction, social well-being with water resources management, sustainable management of the environment and natural resources and land organization. The comprehensive approach to socio-economic and environmental vulnerabilities of a specific part of Santa Fe promotes the sustainable use of public spaces.
Learn More: http://www.guangzhouaward.org/a/933.html?lang=en